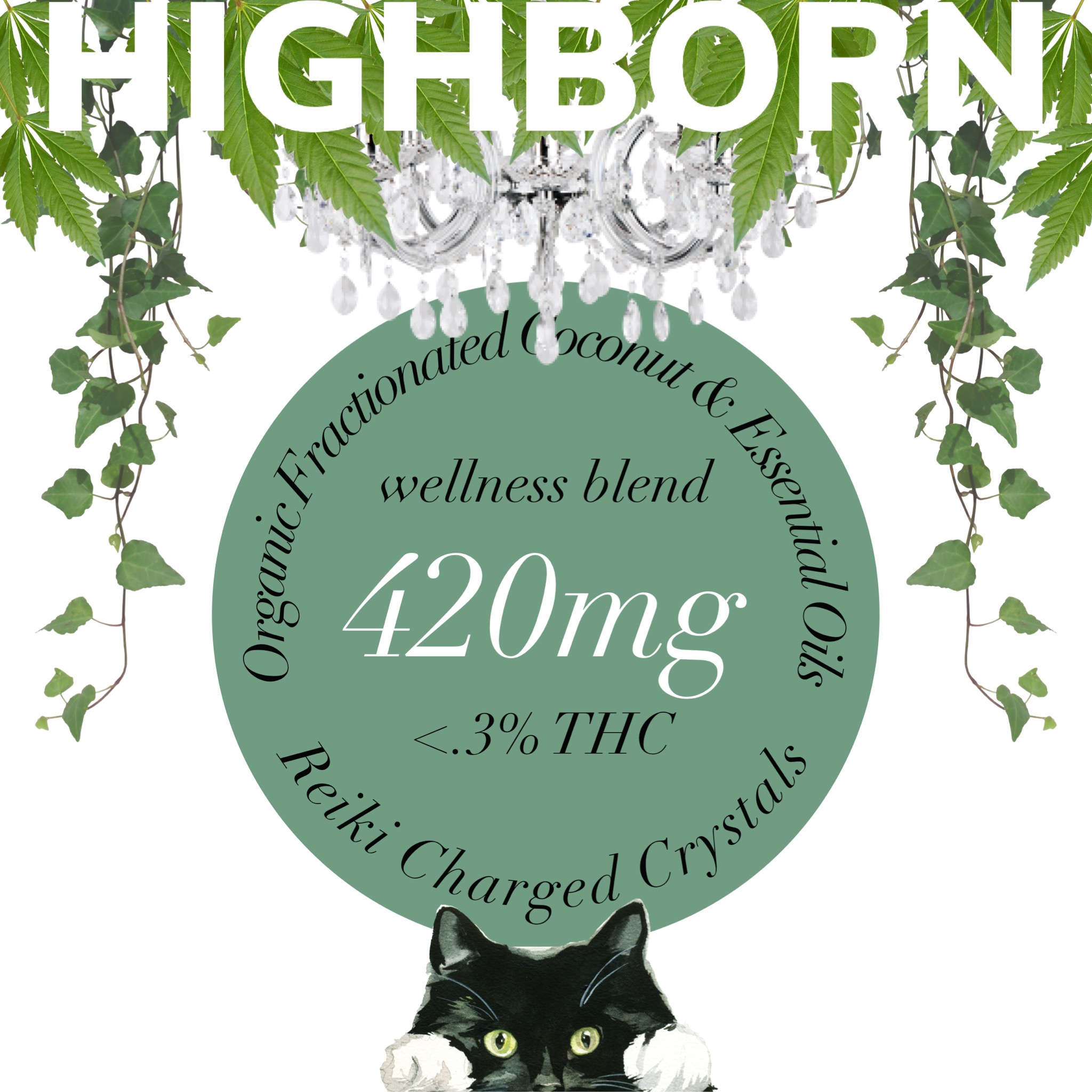 DÉFUMÉ C B D ROLLER BALL
We bring you the exotic warmth of Palo Santo + Sandalwood blended with other beautiful, soul lifting essential oils and of course one very special whole plant extract oil that shall remain nameless because merchant services aren't awesome in fully supporting something legal. Thank you for your patience as we are in transition.
The essential oils alone will send you soaring, bring you a blessing with each use and with the enhancement from our friend Mary- the sensory experience is next level. The blend is loaded up with reiki charged crystals, black tourmaline to keep you protected and the crystal quartz to help amplify the goodness within and around you.
This blend contains 420 mg, is fast acting + applied topically to pulse points OR anywhere you are experiencing discomfort. With a firm touch, massage the glass ball over areas of cramps, pain, soreness, or pressure points. We recommend using your wrists to rub the oil deeper into your skin. Expect to feel the relaxation feels within 5-10 minutes.
Lab results for each batch available.
With LOVE
H I G H B O R N
Not for use by anyone under 21.
Always consult a physician before starting any CBD program. The FDA has not evaluated this product for safety or efficacy. Do not take if you are pregnant or lactating.
Because we do not use bleach (YUK) to lighten the beautiful and natural color, there may be a slight amber tint to the oil- as that is the natural hue. It is also natural for this product to deepen in color.
If your blend turns blush or red- the quality has not been altered- please continue to ENJOY.